Welcome once again the Canadian rock scene. Thanks so an ever so impressing, unique punk rock band. They remind us that music should not be taken for granted and rock will never be dead. Next to Sars, they are most talked about thing that came from Ontario....Billy Talent.
After 11 years of struggle the band finally got their break, read their Bio and find out more.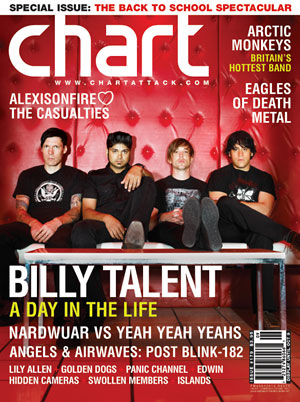 Guess what? Billy Talent was featured in the September Issue of Chart Magazine, click on the picture to find out more!!